How to Join
Requirements for registration in the Register of Tourism Ideally suited contemplate two different situations:
Those with bachelor's degree or in Tourism.
Holders of securities issued abroad enabled under international conventions or have revalidated their title in the country.
The procedures can be performed:
Personally from Monday to Friday from 09: 00 17 to: 00 Hs in our offices Viamonte 640 - Flat 10º of the city of Buenos Aires - CP 1053)
Correspondence.
In existing regional offices in most of the country, where forms may be required to complete and submit all required documentation.
For inquiries may be directed at (011) 4326-7833/34 Mail: This e-mail address is protected against spambots. You need JavaScript enabled to view it.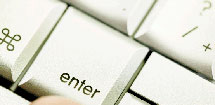 Agency Procedures / Seekers
According to the procedure to be performed and the condition will present some of the forms that are published below. Perusal of the various instructional published on this page is highly recommended.
There are several situations being experienced by some tourism agencies already recorded and involve different procedures with different degrees of complexity. In order to facilitate access to relevant information published links from where you can access the instructions and access is provided to the required forms.